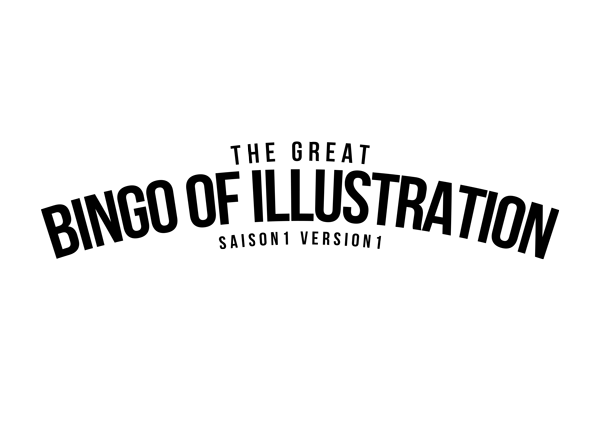 As an illustrator, between two commissions, I sometimes have the blank page syndrome or I'm especially trying to go out my comfort zone.
It's often in case of slightly reduced delays or with unusual constraints that your creativity is at is maximum.
In order to recreate these conditions, I created a paper board game:

"The Bingo of Illustration", a game which gives you constraints of:
Scenery, mood, character, action, frame and point of view.
To do this, you have to roll a pair of dice three times and put your token in the cases corresponding to your results.

If you want stronger constraints, you can invoke the demon " Thevexatious " !
By rolling another time your pair of dice, it'll give you extra execution and time constraints.
En tant qu'illustrateur, entre deux commandes il peut m'arriver d'avoir le syndrome de la «  page blanche » et chercher à m'améliorer en sortant de ma « zone de confort ».
C'est souvent dans des temps un peu réduits ou avec des contraintes inhabituelles que notre créativité fonctionne à plein régime.
Pour pouvoir avoir  me mettre dans ces conditions, j'ai créé un jeu papier.
« Le Bingo de L'illustration », est un jeu qui permet de nous imposer :
Un décor, une ambiance, un personnage, une action, un cadrage et un angle de vue.
Pour cela il suffit de lancer trois fois une paire de dés et de mettre les jetons sur les cases correspondant aux numéros qui en résultent.
Si vous désirez des contraintes encore plus fortes, il vous suffit d'invoquer le démon, « Obanompassa » !
En lançant une nouvelle fois votre paire de dés, il vous donnera une contrainte de réalisation bonus ainsi qu'une contrainte de temps.